iOS 14 App Clips
If you're anything like us over at Scribble Together HQ, Fall is a very exciting time, for at least three reasons:
Back to School (even if that is very different this year)
The annual Apple Event
Bridger is baking with pumpkins
We have already been helping educators around the world bring a bit more interactivity into their remote learning lesson plans, so all that is left is to watch with glee as Apple reveals new products, features, bells, and whistles for fans like us.
One of the iOS 14 features that we're most stoked about is App Clips: an App Clip allows you to share and utilize a little portion of an app without needing to go to the App Store to find and download it. Yes, you can share your Scribble Together whiteboard instantly and collaborate with someone even if they don't have our app (yet).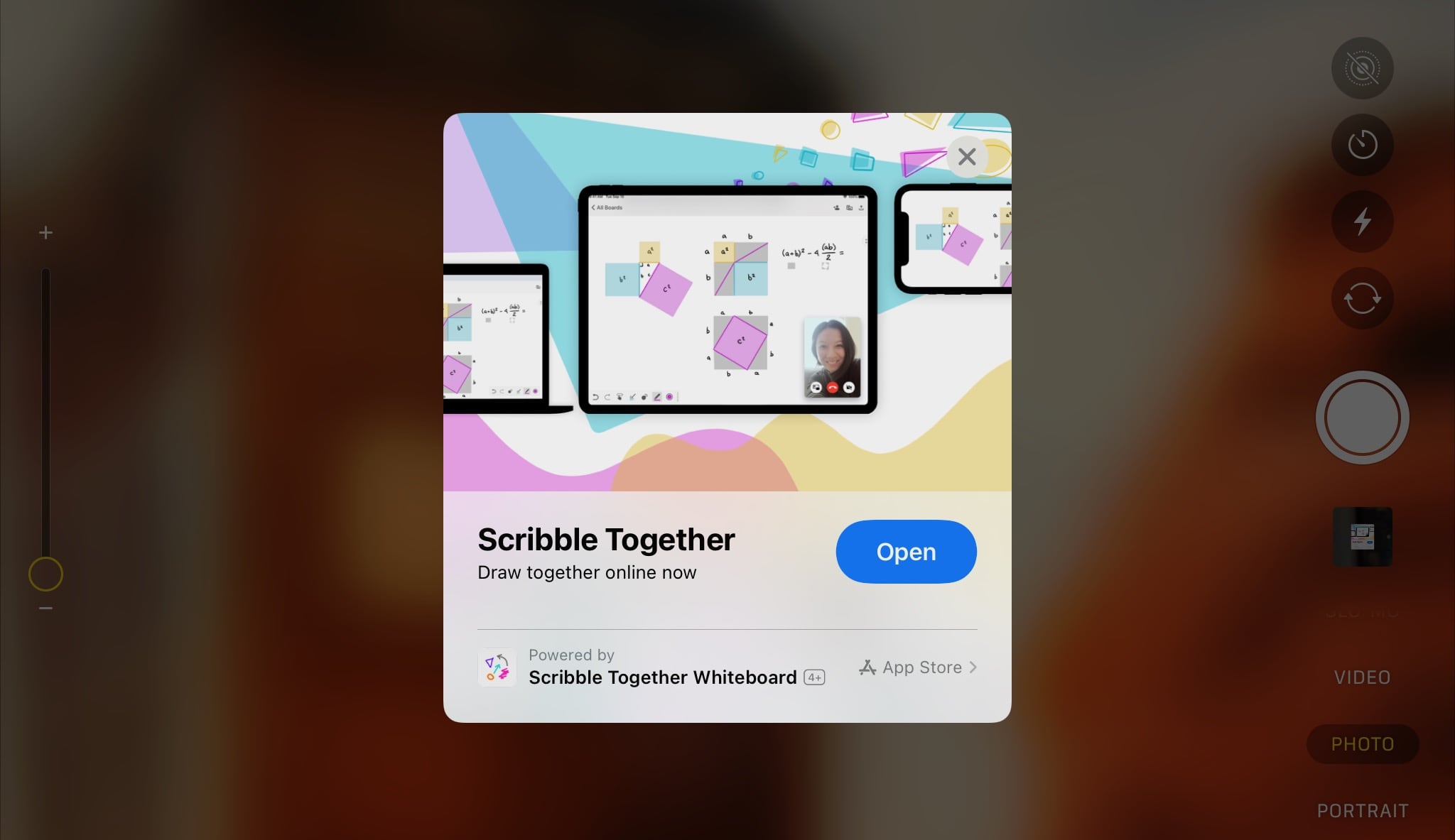 Here's how it works:
You create your whiteboard and turn on the "Allow guests to scribble" switch in the Add People menu
You share the link to your whiteboard using iMessage
Your friend who hasn't used Scribble Together before clicks the link in iMessage
The App Clip automatically opens and shows your whiteboard
Now your friend is ready to collaborate with you. They get native app performance, Pencil support, and all of the Scribble Together features
Note: Even if your friend or collaborator is not running iOS 14 yet, they'll be directed to the web app version of Scribble Together whiteboard. So you're covered either way, and ready to scribble.
Try it out now
Haven't tried Scribble Together yet but just got iOS 14 and excited to try out the App Clips functionality? Well, today is your lucky day. Try the App Clip now by scanning this QR code with your iOS 14 device. Even better, scan it with two devices and see the whiteboard sync on both!
What other iOS features are you excited about? The new App Library? Bike routes on Maps? Incoming calls no longer taking up the entire screen? Let us know by tweeting at @scribbletogethr