Google Drive
Scribble can import and export PDFs, which makes it a great fit for Google Drive.
Importing a PDF from Google Drive
Scribble uses the standard iOS file picker. It is easy to use, but you might need to enable Google Drive the first time you use it.
For devices on iOS 11 and later this is how it works: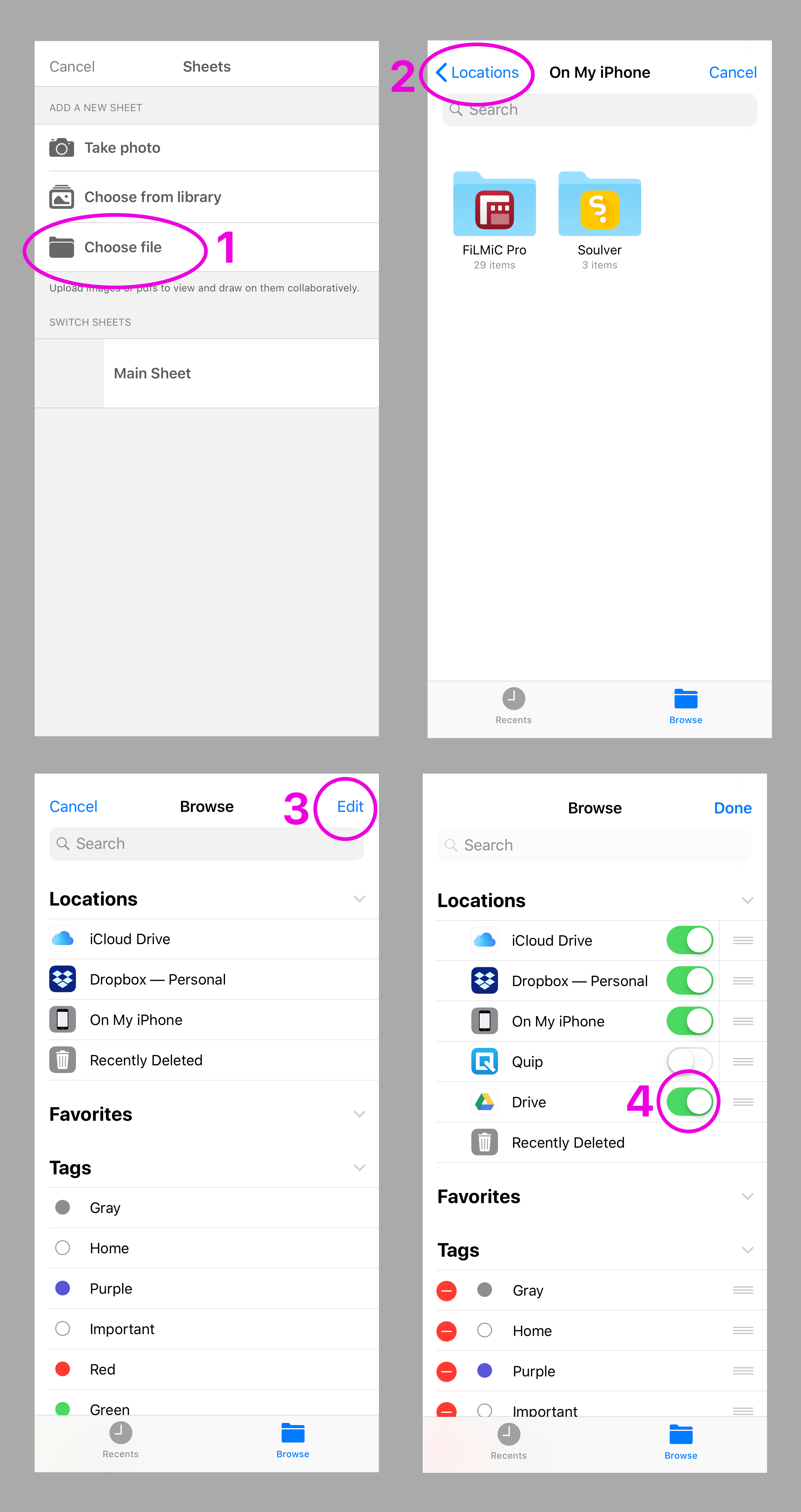 Exporting a PDF copy of the whiteboard to Google Drive
To put a copy of the whiteboard into Google Drive you can use the PDF export feature. Tap the export button in the top-right and select Google Drive.