Linking and Syncing Devices
Link and Sync Your Devices
You can now link your scribbles across all your devices - including the web!
From the All Boards screen, tap on Settings. Confirm that your email listed under Profile is one that is affiliated with all the devices you wish to link. Next, tap on "Linked devices" then "Send verification email".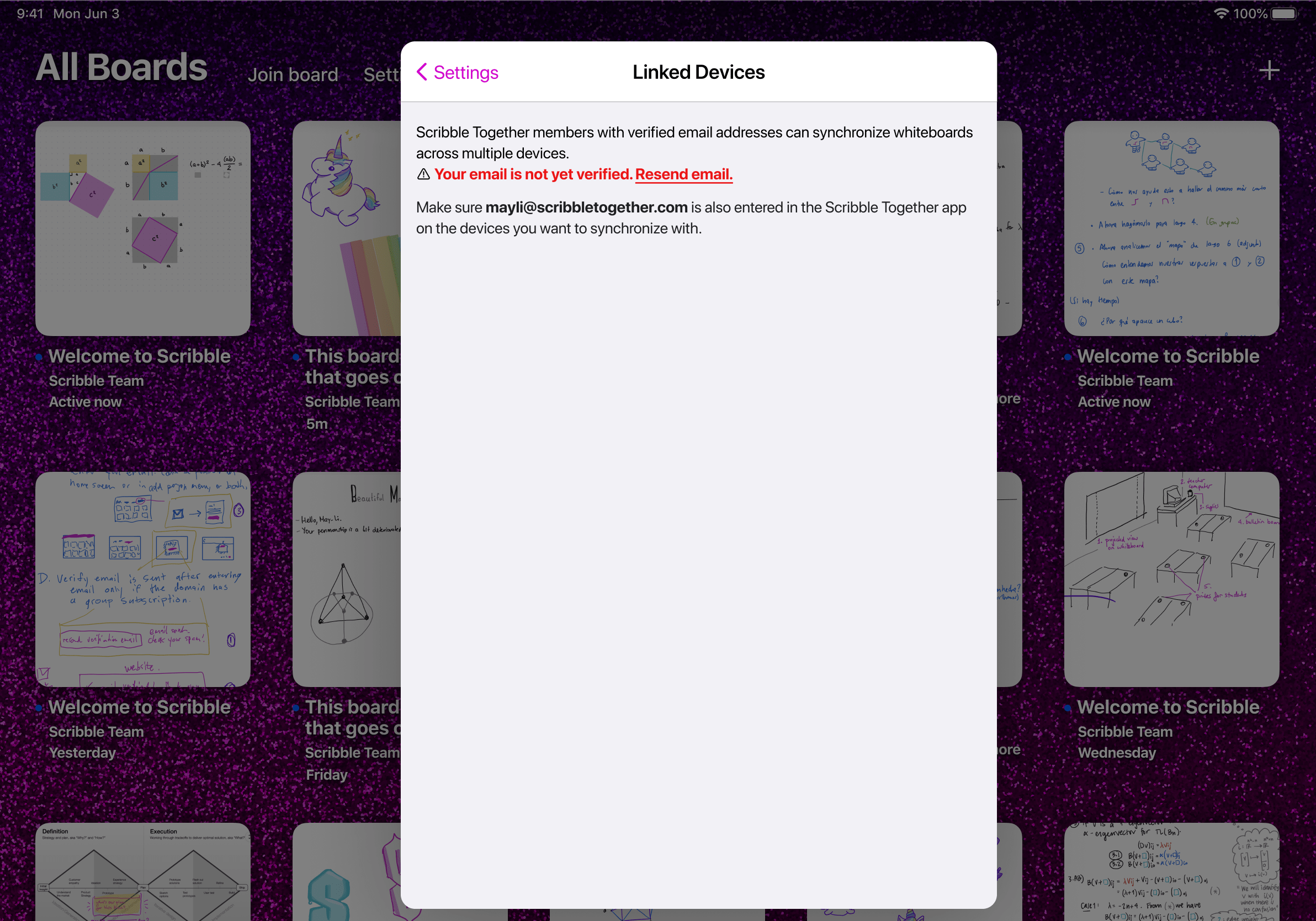 Check your inbox for an email from us, and click on the provided link to verify your email address. This will take you back to Settings, where you can view all devices that are ready to link. Tap on "Link" for those you wish to sync.